Secrecy in Javad Heydary case prompts concern
The Law Society took over Heydary's practice after he fled amid allegations of missing trust funds, but the court has sealed some of the evidence related to the case.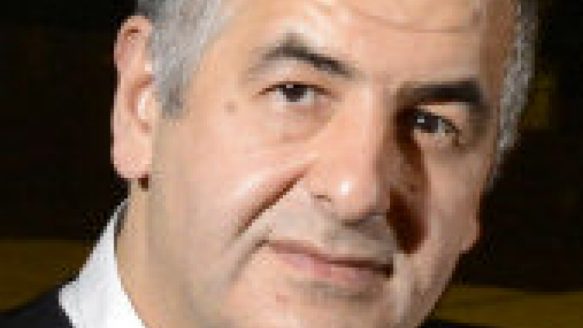 News reporter, Published on Wed Dec 04 2013
The court is keeping secret evidence in the case involving high-profile Toronto lawyer Javad Heydary, who has left the country amid allegations that more than $3 million his firm was holding in trust for a Mississauga couple is missing.
The Law Society of Upper Canada, which seized control of Heydary's practice on Nov. 25, was granted a request on Friday to present a motion related to the case in camera, prompting concern from the couple's lawyer.
"People should know what's going on, because the confidence in the administration of justice has really taken a severe blow," said Ray Thapar, who represents Hasan and Samira Abuzour.
According to Law Society spokesman Roy Thomas, the motion was related to the society's trusteeship over Heydary's half-dozen boutique firms.
"The reason we requested that it be heard in camera was because we had concerns about client confidentiality and our ability to preserve client assets, if the information was made public," Thomas said in an email.
Thapar, who voiced his concern in court on Friday, said he does not want to jeopardize the society's attempts to retrieve funds for his clients, who have been devastated by Heydary's disappearance. However, given the severity of the allegations, he said, "There is every reason to try and do as much as we can in the open."
A portion of the file has since been sealed by the court.
Heydary, who spearheaded a lawsuit on behalf of investors in the Trump International Hotel & Tower last year, was found in contempt Friday for defying a Nov. 14 court order to return $2.1 million of a $3.6-million settlement his commercial litigation firm, Heydary Hamilton, was holding in trust for the Abuzours.
Court documents show that Heydary Hamilton had just $319,067.82 in trust as of Nov. 21, and that Heydary was the only person authorized to withdraw funds from that account.
Heydary Hamilton, where the money problems appear to be concentrated, is currently without legal representation after the court allowed Shillers LLP to withdraw as counsel of record.
In an affidavit filed in court, lawyer David Shiller said he had been told by a number of people associated with the firm that Heydary was "the only person able to give instructions" on behalf on Heydary Hamilton. However, Shiller said he had has been out of contact with Heydary since Nov. 17, despite repeated attempts to reach him by email and phone.
"I have come to the firm conclusion that it is impossible for me to continue to act for Heydary Hamilton PC," Shiller said. "(In) my view, there has been a serious loss of confidence . . . between me and Mr. Heydary."
Heydary, 49, is believed to have left the country, en route to his native Iran, on Nov. 15.
Public access to his downtown offices, which occupy the 45th floor of a TD tower, has been cut off. Margaret Cowtan, manager in the Law Society's trustee services department, said in an affidavit dated Nov. 28 that Heydary's other offices in Mississauga were "being vacated."
The investigation is ongoing, but Cowtan said it appears that, with the exception of Heydary Hamilton, the related firms will be able to continue "with a limited financial file management disruption."
Cowtan said there had been "no communication from Heydary whatsoever with respect" to the court order that gave the Law Society control of his practice.
According to a source, Heydary's wife, Marjan, told his associates last week that he was dead. The Star has been unable to confirm this claim or reach the wife.
Cowtan said the Law Society had received "the same information . . . that Heydary has passed away, however, we have not received any verification in that regard."